Scented Jar Candles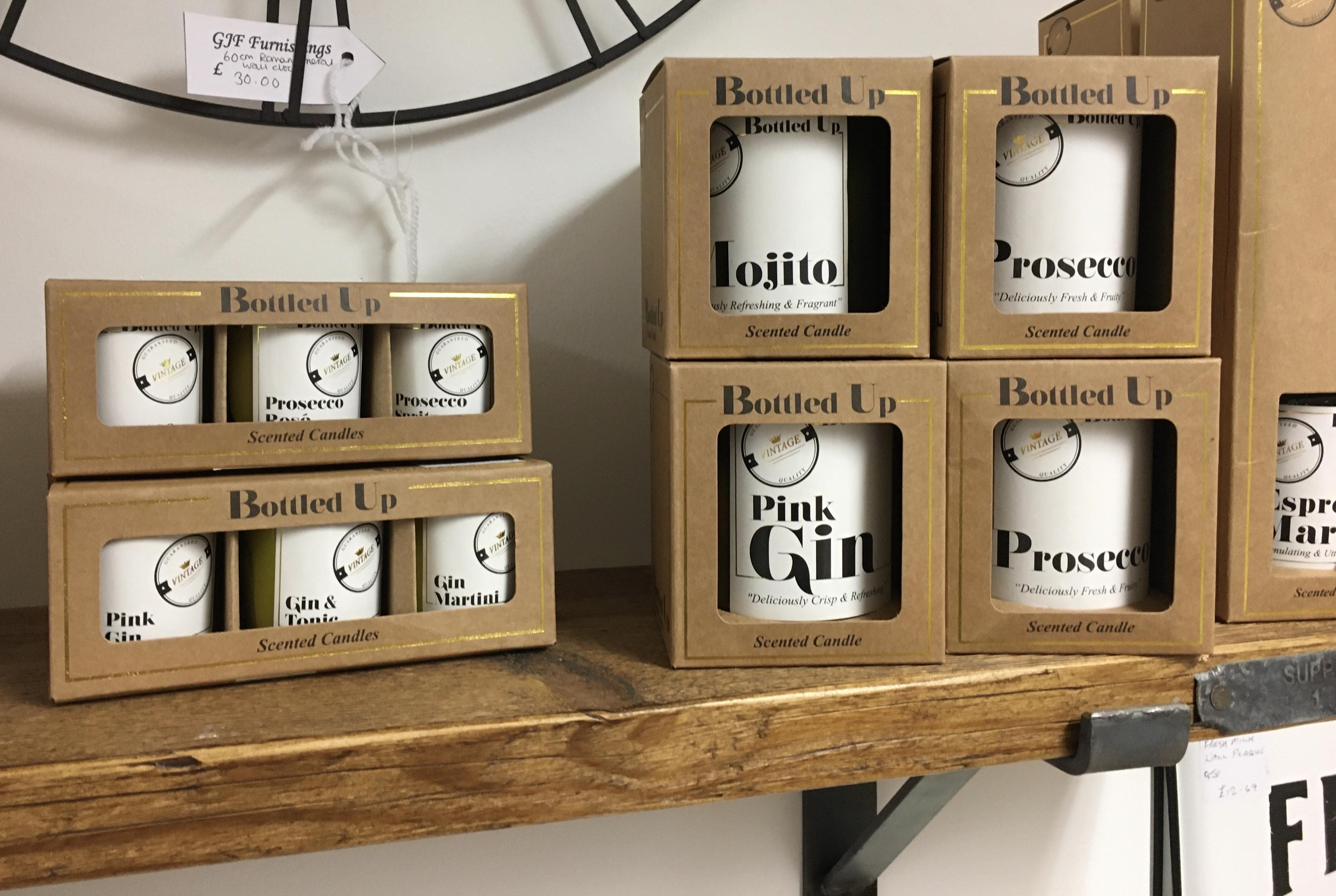 We have a selection of scented jar candles and diffusers from the Bottled Up range. These candles are made using recycled glass bottles and have the scents of your favourite drinks such as Prosecco and Gin!
The single jar candles have a burn time of 50 hours whilst the small packs of 3 jar candles have a burn time of approximately 14 hours and are all made with soy wax.
We also stock Espresso Martini reed diffusers which have a beautiful coffee smell which takes you back to your favourite Espresso Martini cocktail!
So if you are looking for that perfect gift for someone moving home, their birthday or even Christmas then we have a great selection of candles for you at very reasonable prices.
Our latest addition to the range is the Desire soy wax candle range by Lesser & Pavey. Stylish design and fresh smells, these are a perfect addition to your home.